Ethereum, the second-largest cryptocurrency by market capitalization, has come a long way since its launch in 2015. The platform has grown and evolved over time, and its future looks bright, but many are wondering where it's heading and how its proof-of-stake (PoS) mechanism will play a role. In this blog post, we'll explore the current state of Ethereum and its plans for the future, specifically its proof-of-stake mechanism and how it will impact the network.
Ethereum's current consensus mechanism is called proof-of-work (PoW) which is similar to Bitcoin's. It requires miners to perform complex mathematical calculations in order to add new blocks to the blockchain and validate transactions. However, PoW is known to be energy-intensive and has scalability limitations.
To address these issues, Ethereum is planning to switch to a new consensus mechanism called proof-of-stake (PoS). In PoS, instead of miners, validators are chosen to add new blocks to the blockchain based on the number of coins they are "staking" or holding as collateral. This process is more energy-efficient and allows for higher scalability.
The switch to PoS is expected to take place in Ethereum's upcoming upgrade, Ethereum 2.0, also known as Serenity. This upgrade will bring several changes to the network, including the introduction of shard chains, which will allow for more transactions to be processed simultaneously.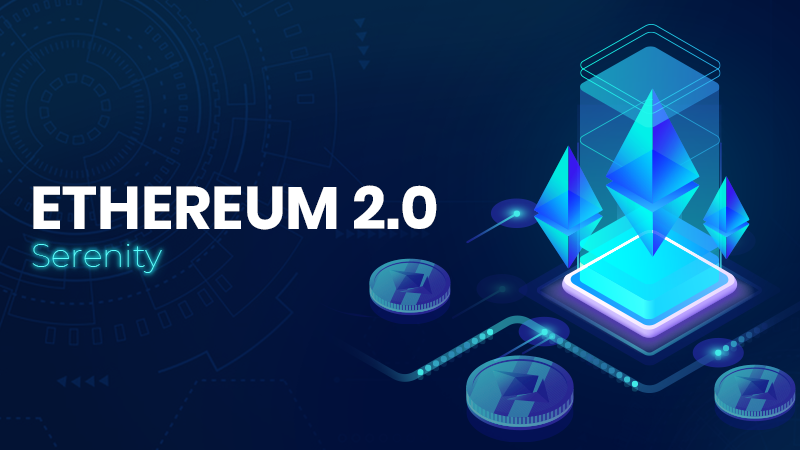 One of the most notable aspect of PoS is that it will allow users to earn rewards for holding and staking their Ethereum. This is known as staking rewards and it is expected to incentivize more users to hold onto their Ethereum and to participate in the network's security.

In conclusion, Ethereum's plans for the future are ambitious and the switch to proof-of-stake is a significant step towards achieving its goals. Ethereum 2.0 will bring many improvements to the network, including increased scalability and energy-efficiency, and the staking rewards mechanism is expected to increase network participation. At CryptoGuidance, we are closely monitoring the development of Ethereum 2.0 and we will assist our clients in understanding and participating in the staking process. Contact us today to learn more about Ethereum's future and how to stake your Ethereum.